Of Sicilian origin but venetian adoption, Piero Massaro immediately strucks for his fresh and original creativity, cloaked in delicious details and lacking of abused contamination.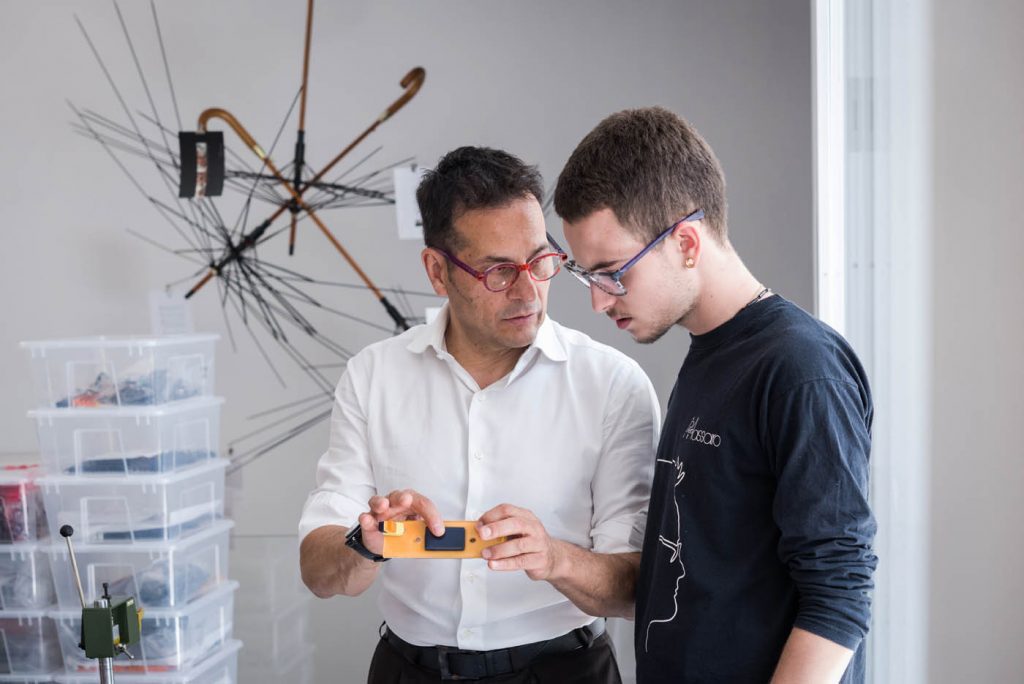 Italiana Design is a small Venetian company born in 2003, inspired by the desire to relaunch an exclusively designed Italian product distinguished by beautiful craftsmanship and top-quality materials: totally opposed to the concept of mass production devoid of history, devoid of soul.
Our wager has made history for us, thanks to the talent of designer Piero Massaro, who has created tailor-made eyewear in the exquisite tradition of Italian craftsmanship. Our glasses are marked by enticing details and surprising color combinations.
Piero Massaro is a craftsman capable of "thinking with his hands". He knows that an artist devoid of technique is helpless. He conducts his orchestra skilfully, for he knows how to play all the instruments. The artisans working alongside him must perform with almost obsessive precision. They produce small batches of glasses which fascinate us for their capacity to evoke the value of tradition, of respect for the beauty of manual labor, stylistic research, refined design, and excellent material quality.
PREMIO SILMO D'OR 2014
PREMIO JAPAN EYEWEAR 2020